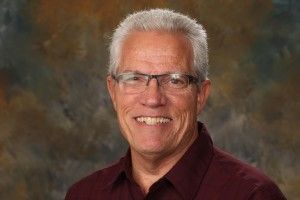 Pastor Mike was born into a military family at Tyndall Air Force Base in Panama City, FL. One of four children, he was saved out of his Dad sharing the meaning of John 3:16 with him at Sidi Slamane AFB in Morocco at the age of nine, and was later baptized in Kaiserslautern, Germany.

His schooling included graduating with his diploma from Lakewood H.S. in St. Petersburg, FL, completing his BA degree at Palm Beach Atlantic College in West Palm Beach, FL, and his MDIV from The Southern Baptist Theological Seminary in Louisville, KY. While in college, his ministry experience began as a summer Youth Minister Intern at 1st Baptist Sarasota, and he was ordained under the leadership of Dr. Jess Moody at First Baptist Church of West Palm Beach, FL.

Pastor Mike moved with his wife Cathy to Louisville, KY to begin seminary that also included a Pastoral Internship at St. Mathews Baptist Church and then a pastorate at Macedonia Baptist in Madison, Indiana. After seminary he pastored at Corinth Baptist in McQuady, KY, and National Gardens Baptist in Falls Church, VA. He came to Gloucester, VA with his wife and two daughters, Lara and Kristen, in October 1992, and continues to glady pastor Newington Baptist Church. Pastor Mike and Cathy now also get to enjoy their five grandchildren.

Pastor Mike has a strong desire to build up the local church through the preaching of the Gospel of Jesus Christ, discipleship, and mission involvement - to know Jesus, grow to maturity in Jesus, and go on mission following Jesus.



Hello, my name is Richard Cherkauer, however most people call me "Cherk". I am proud to be serving as a deacon at Newington Baptist Church. I was raised just outside Buffalo, NY and lived there until I was 20 years old when I joined the U.S. Coast Guard. I would later meet my wife Brandi, who was also in the Coast Guard. We have been married for 18 years now. About two years after we were married I accepted Jesus Christ as my savior at the age of 27. Brandi and her family were a big part in my salvation. We have two children, our son, Peyton, who is 15 years old and our daughter, Charlotte, who is 9 years old. During my 22 years in the Coast Guard we have lived in many great places, Nantucket, MA, New London, CT, Grand Haven, MI, Belfast ME, Huntington, WV, Savannah, GA, Kodiak, AK and now Yorktown, VA. I have previously served as a deacon at our church in Belfast and in Savannah. I look forward to serving with the other deacons, church leaders and the congregation over the next few years that we will be stationed here in Virginia.
As a boy I was raised in the Catholic Church and then later in college found Christ with the help of my wife, Rachel. Rachel and I have three boys, Gary Jesse and Adam. Both my wife and I are originally from Eastern Pennsylvania and have lived in Middlesex County since 2006.
We've been attending Newington since 2009. You can find us serving the church in different capacities. Together we organize the Operation Christmas Child Ministry, help the music Ministry and I love leading Kidz Worship once a month. I was very excited to be ordained as a Deacon in 2019.
Outside the church I'm a certified professional photographer. I own and operate a studio and photo lab in Kilmarnock. I'm also the Cub Scout leader in Middlesex County.
When we moved to the area many years ago and started looking for a church, we were happy to end our search at Newington Baptist. I pray that you find Newington as a friendly and Christ centered Church were you and your family are welcome.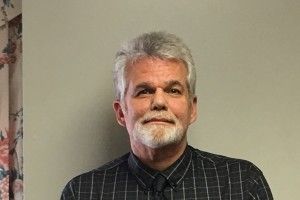 I accepted Christ as my Savior in 2010 and joined Newington the same year. At Newington I have served with Vacation Bible School the G.U.E.S.T. program and the Cemetery Committee. I am also the Chair of the Properties Committee. I retired from Ft. Eustis as a Mech II working on Apache Trainers in January 2020. My hobbies are training our three pugs and fishing. My prayer for Newington is that we continue to pray for and serve our Community.